On-site access to technical service data is paramount to your field service success
Many field service companies attempt to deliver technical and parts data to their service engineers using a variety of disconnected methods, most of which are not integrated with internal job management systems. In some cases, engineers are left to their own devices when it comes to locating the correct part information. In the absence of a fail-safe procedure, this situation can result in time-consuming and inefficient incorrect diagnoses, leading to expensive returns of parts and requiring multiple site visits.
Infomill ensure field engineers have access to all the equipment information they need on site, even if they are offline. So, the right part first time is easily achievable in a first or second time fix. Our solutions integrate with third party software for a fully seamless service call, leading to a successful job outcome.
By transforming your disparate equipment data, Infomill will deliver a fully accessible, intuitive mobile application that will revolutionise your service teams' performance.
Our innovative solutions have one goal: driving operational efficiency thus increasing revenue for field service organisations.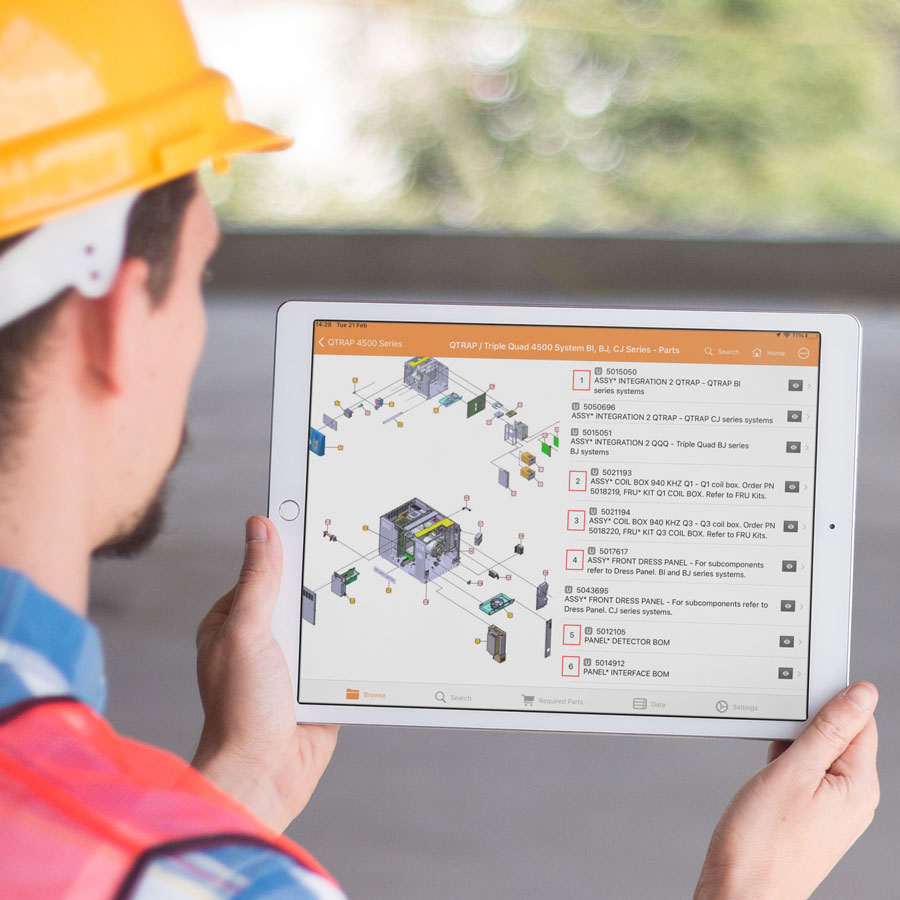 Powerful Solutions. Powerful Results.
Our solutions are unique and accessed daily by thousands of service engineers worldwide. Our in-house technology facilitates the transformation of all types of information, be it digital or hard copy.
Your legacy data will emerge as your new technical Bible, accessible to everyone, all of the time.

PartsArena
Infomill's flagship solution, PartsArena is the leading boiler and heating parts identification tool in the UK. PartsArena is used by heating engineers, local authority, housing associations, insurance companies and part stockists.
Users gain instant access to over 25,000 interactive exploded diagrams, as well as technical and installation manuals for over 5,400 boiler models. Proven to reduce servicing costs, enhance customer service and increase profitability, PartsArena is an industry renowned tool due its dependability and clever technology.

AnswersAnywhere
AnswersAnywhere from Infomill is a curated, mobile and web-based solution that delivers customers' parts catalogues, exploded product diagrams and technical manuals directly to their field service engineers on site.
AnswersAnywhere can cover many industries with a broad range of complex equipment, such as medical, mechanical, catering, power and construction to name a few. Our in-house technology can convert all types of technical and parts data held within your business, and updates can be included so your data will always be current.
Ready to learn more?
Get in touch to find out how we can help you. We can tailor our solutions to fit your needs and a member of our team would be more than happy to discuss your requirements.
Industry-leading Technology
Infomill's unique technology is unrivalled when it comes to repurposing critical equipment information, providing secure and flexible storage or streamlining data delivery to mobile service technicians.

Interactive Parts Information and Manuals
Infomill have over 25 years experience in transforming equipment documentation. Our data conversion software is designed to identify key information from various sources such as PDF, XLS and HTML.
Service manuals will become interactive with hyperlinks, so users can instantly find the information they're looking for.
Part information will be instantaneous with interactive exploded diagrams with hotspots, parts lists, part detail including 2D/3D images, part codes and descriptions – all accessible at the touch of a button.

Continuously Updated, Securely Hosted
Equipment documentation is safely stored on AWS servers for scalability with continuous uptime. The option to download data to a mobile device means that users can access information offline.
Infomill have a team of production experts who continually update the data/documentation as it is received, meaning technicians will always have the most current information at their fingertips.
Our custom content management system is designed to hold specialised technical data capable of deploying scalable, secure and accurate service equipment documentation and parts information for fast access.

Proven Technology
Infomill's solutions are designed to make service organisations more efficient.  Our customers have reported many benefits of using our technology including 15% less time on site and 10% reduction in service costs
"Outsourcing our knowledge delivery project to Infomill and the subsequent updating and optimisation has been invaluable" – Angie Alvarado – National Director of Operations Services – WASH, CA
"I sleep better at night knowing that BUNN's field service techs have immediate access to the most up-to-date product and parts knowledge" – Tim Spencer – Senior VP, Service Operations – BUNN, IL
Our Customers
More than 200 companies around the globe have turned to Infomill to drive productivity and efficiency, enhance customer experience, address compliance requirements, and be more competetive.
About Infomill
Infomill has been repurposing data to create revolutionary technical information delivery systems for field service technicians worldwide since 1996. We have worked with the leading names in safety-critical industries such as gas, rail, aerospace and automotive. Our team are highly experienced, with the average Infomill data expert bringing more than 20 years of experience in processing technical data.
In January 2023 Infomill was acquired by Vela Industries, a global provider of software solutions to several vertical industries. The acquisition will allow Infomill to operate independently whilst sharing expertise and adding value to other companies within the Vela Industries family.
We understand that quality is the driving force behind the success of any business. Having strict quality standards in place with clear guidelines ensures our customers can benefit efficiently and effectively. Infomill is an ISO 9001 company and has been independently assessed and awarded full accreditation.
Get In Touch
Want to learn how Infomill can help your company streamline service delivery?